Our Techniques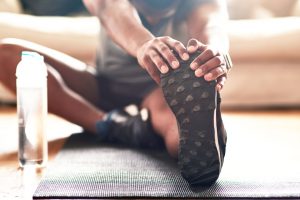 The chiropractic techniques used here are all very gentle and don't involve the 'twisting and cracking' associated with traditional spinal manipulation. They are, therefore, very safe and suitable for people of all ages and for those experiencing a wide variety of musculoskeletal problems.
The primary technique used is called the NeuroImpulse Protocol; an approach that was originally developed for use with babies and later adapted for use with adults. This approach involves a very precise assessment of biomechanics and this is integrated with standard neurological testing of muscle strength and reflexes. Where dysfunction is found involving the combination of altered biomechanics and muscle weakness or reflex change, gentle treatment is applied. In this way, the assessment is quite holistic (including the cranium, spine, extremities and muscles) and the treatment is minimally invasive and specific.
Following treatment, measurable changes in range of motion and muscle strength are usually immediately apparent, which the patient themselves can feel. Due to its gentle nature, painful reactions to treatment are very rare; although it is possible to feel achy for a day or so afterward as your body adjusts to its new way of moving.
In addition to providing hands-on treatment, I believe it is hugely important to also show people what they can do for themselves. Very often this comes down to exercises designed to mobilise and strengthen the body. Therefore, many appointments will include some treatment and some exercise. We can also discuss a range of other lifestyle factors, as required. The goal is to help people to return to a state of robustness – not only feeling good but also resistant to future injury.