Our Chiropractor – Neil Cox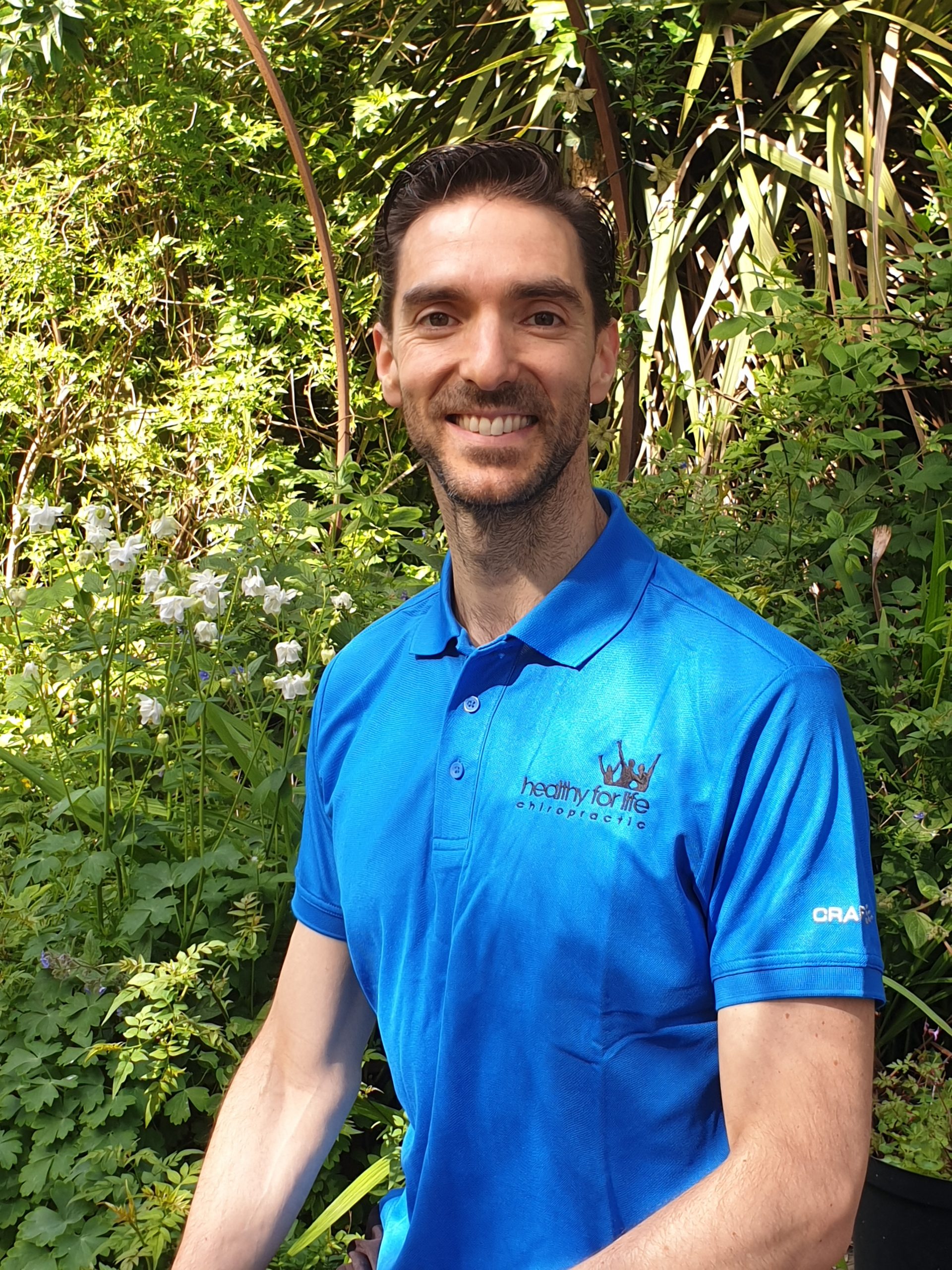 I graduated from the AECC here in Bournemouth in 2002 and for my first 10 years in practise worked as an associate in three different practices in Plymouth, Newcastle-Upon-Tyne and Exeter. In 2010, I decided to pick the place I had enjoyed living the most and moved back to Bournemouth to open a practice; initially with a colleague on Old Christchurch Road and more recently on my own, at home near Charminster.
Early on in my career I was lucky enough to encounter the work of Dr Neil Davies who developed the NeuroImpulse Protocol (NIP). Dr Davies is the consummate chiropractic professional and it has been a great privilege to work with and learn from him over the last 15 years. In that time, I have co-authored a chapter in the 2nd edition of his popular textbook "Chiropractic Peadiatrics A Clinical Handbook" and been a member of the NIP teaching team. This puts me in the incredibly fortunate position of regularly travelling around Europe, and occasionally further afield, teaching NIP to chiropractic colleagues. What I didn't learn about being a chiropractor from Neil Davies, I learned through therapy with the totally unrelated, but even more amazing, Sarah Davies. These two have been my greatest mentors and I am forever grateful to them.
Outside of work, I am a keen swimmer and love walking in the New Forest or along the Jurassic Coastline with my partner, also called Sarah. We also have a geriatric spaniel and two ageing cats to keep us occupied.
If I can be of any help to you on your journey to better health, please don't hesitate to get in touch.